天津波音复合材料有限责任公司(以下简称"天津波音")是由波音公司和中国航空工业集团有限公司共同投资兴建的合资企业。
厂区总用地面积约111,000平方米,一期厂房面积约23,000多平方米,于2001年10月投入使用。二期厂房于2011年4月竣工,厂房总占地面积增加到48,000平方米,其整体生产能力扩大近60%。2019年,天津波音开始了三期新建工程项目及一、二期改扩建工程项目,新建部分总占地面积约69,000平方米,另有地下部分约13,000平方米。该项目计划于2023年竣工并投入使用。
公司拥有当今世界先进的航空复合材料生产设备、车间和试验室,天津波音应用ERP、IQS等先进管理体系,对财务、采购、生产计划、质量、文件、订单等工作进行高效运营管理。天津波音拥有连续超过1300万工时"无损失工时伤害事故"的安全生产记录,提供高质量航空复合材料零部件及装配业务,其中包括主结构件、次受力结构件与内饰件,月均产能高达13,000多件。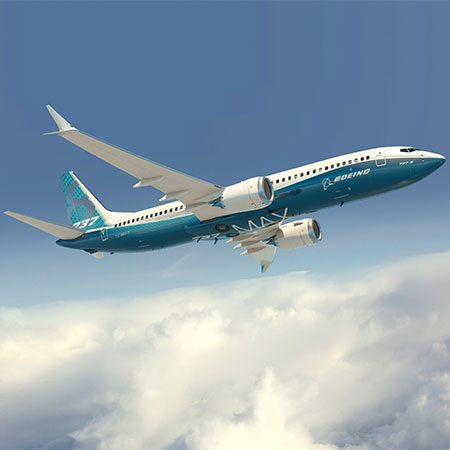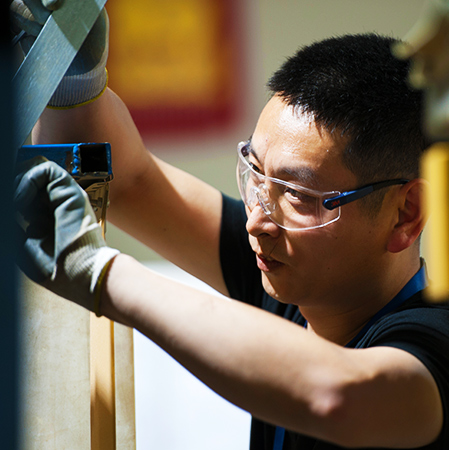 天津波音成立于1999年,是天津首家航空航天企业,拥有数百名员工。由世界两大航空制造业巨头——波音公司与中航工业集团合力打造的天津波音,已经成为天津优秀及成功的企业之一,同时为天津及周边地区提供众多高级技能认证的工作岗位。
自2017年起,天津波音创立并推行"事半功倍乐工作"全新的七字箴言工作理念,专注于企业及员工双向健康发展。企业发展以人为本,坚信工作积极向上、热情饱满的员工是通往成功的最强引擎。"事半功倍乐工作"七字箴言工作理念,必将引领天津波音实现公司愿景,成为优秀的行业领军者。
Boeing Tianjin Composites Co., Ltd (BTC) is a joint venture between The Boeing Company and Aviation Industry Corporation of China, LTD (AVIC).
BTC is located in Tianjin Bin Hai New Area with an area of 111,000 square meters and factory area of approximately 23,000 square meters (PhaseⅠ). The opening of a new facility (PhaseⅡ) in April 2011 expanded production facilities, total area by 48,000 square meters and manufacturing capacity by 60 percent. BTC started the project of Phase III New Works and Phase I & II Modification and Expansion Works,which will add 69,000 square meters factory area and 13,000 square meters underground area. The project started on August 27, 2019 and will complete in 2023.
BTC is equipped with the most advanced aero composites material production machines, workshop and laboratory, and utilizes ERP and IQS systems for material planning, capacity planning, finance transactions and document & order release. BTC has worked more than 13 million production hours without recording a Lost Working Day Injury. BTC is producing high quality aerospace composite parts and assemblies, including primary structure, secondary structure and interiors components, at a rate exceeding 13,000 parts per month.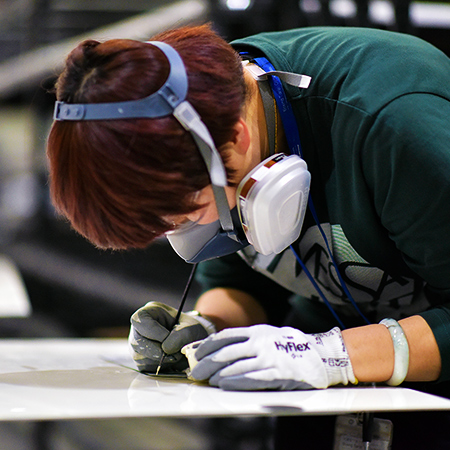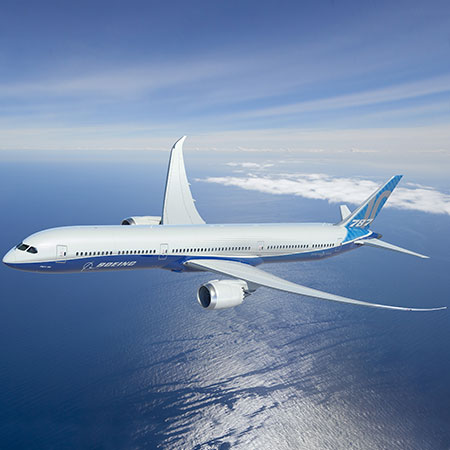 Established in 1999, BTC holds the unique honor of being the first aerospace company in Tianjin as well as the first Joint Venture by Boeing in China. BTC currently employs hundreds of employees. Combining the strengths of Boeing and AVIC, two of the world's largest aerospace companies, has allowed BTC to not only become and remain successful, but to continue growing its presence in Tianjin and providing some of the highest skilled technological manufacturing jobs in the area.
With the introduction of the new 7-word motto "DO MORE WITH LESS BY HAPPIER PEOPLE" in 2017, BTC has been focusing on both company's sustainable development and employee's personal growth. Happier people are more motivated and productive, and will do more with less — this drives BTC's stronger performance. People in BTC firmly believe that BTC vision of being the best can be achieved if every BTC employee can "DO MORE WITH LESS".